Open an Account with us Today!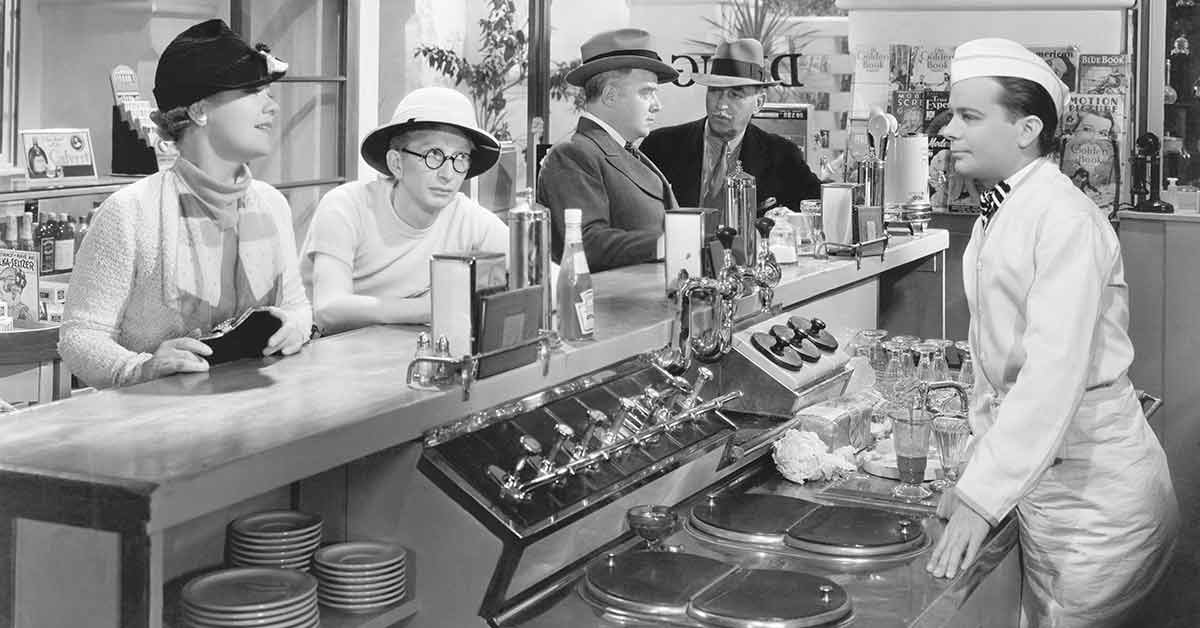 We are delivering some fresh exciting books to your clients. We offer print books new and classics books. Many of our classic eBooks include the original illustrations you will not find with other publishers and our digital licenses will beat all others. We are carried by Baker & Taylor and offer standard terms, but try us directly. Baker & Taylor does not play fair with small publishers. They do not pay in 90 days (more like a year or two of arguing) and five years later they show up with returns. What can you do, they are the 500 pound gorilla, but you chose to feed them their bananas.
Also, check out our Flip& Scan eBook cards utilizing QR codes to get our stories on any device. Our racks can offer 100s of titles and take up no floor space. we are moving books out of the bookstore into every market!
Please email accounts@salemhousepress.com to receive a new vendor number. Then please download our latest print catalog or online catalog. Salem House Press offers 42% discount and 90 days for our terms. We are also carried by Baker & Taylor, but when you buy directly from us we can feed our authors and not loose money... Granted when you buy from us we still only can proffer our authors a $3 a book, well that is compared to sometimes less than a dollar with Baker & Taylor (and we have to wait sometimes 2 years for them to pay up...). Many of our customers pay the cost of printing and shipping up front and pay the rest on delivery. Most just pay up front the total bill. Email purchaseorders@salemhousepress.com to make your purchases.
Free Books to Read Now
SCI-FI BOOKS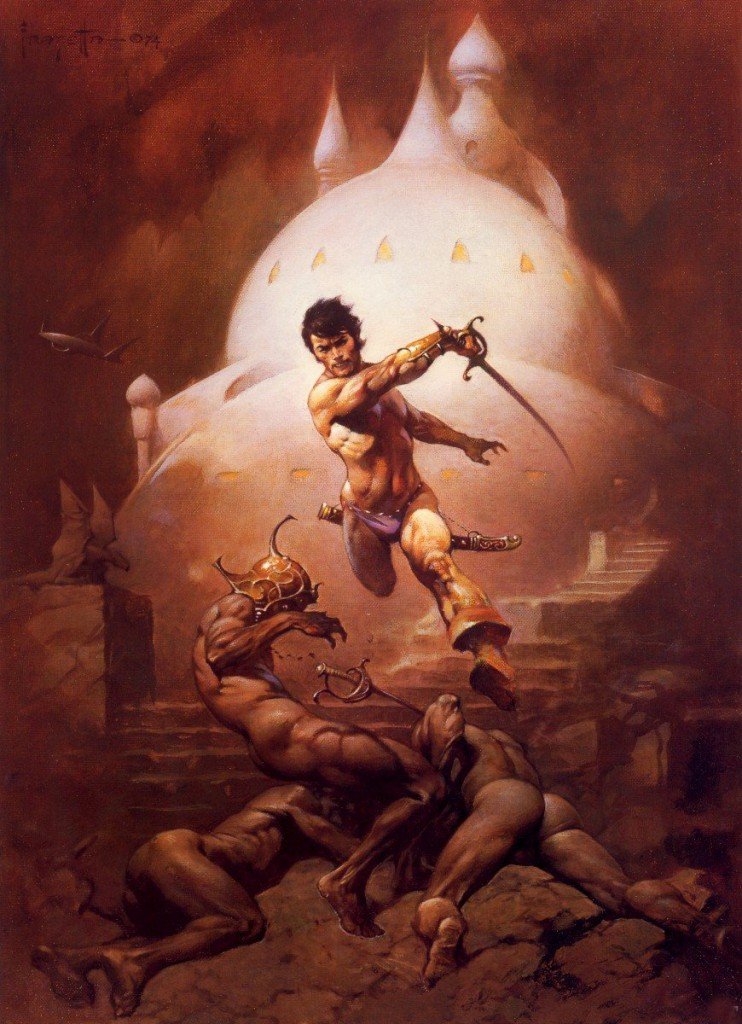 John Carter From Mars Series by Edgar Rice Burroughs
The world of Barsoom is a romantic vision of a dying Mars. Writers and science popularizers like Camille Flammarion, who was convinced that Mars was at a later stage of evolution than Earth and therefore much more dry, took the ideas further and published books like Les Terres du Ciel (1884), which contained illustrations of a planet covered with canals. Burroughs gives credits to him in his writings, and goes as far as to say that he based his vision of Mars on that of Flammarion. John Carter is transported to Mars in a way described by Flammarion in Urania (1889), where a man from earth is transported to Mars as an astral body where he wakes up to a lower gravity, two moons, strange plants and animals and several races of advanced humans. In The Plurality of Inhabited Worlds and Lumen, he further speculates about plant people and other creatures on far away planets, elements that would later appear in the Barsoom stories.
The Barsoom series, where John Carter in the late 1800s is mysteriously transported from Earth to a Mars suffering from dwindling resources, has been cited by many well known science fiction writers as having inspired and motivated them in their youth, as well as by key scientists involved in both space exploration and the search for extraterrestrial life. Elements of the books have been adapted by many writers, in novels, short stories, comics, television and film.
Avatar: In interviews, James Cameron has invoked Burroughs as one of the primary inspirations behind his 2009 space adventure.

Babylon 5: In this science fiction television series, Amanda Carter – a Martian citizen and advocate of Mars' independence from Earth – is revealed to have had a grandfather named John who was a pioneer colonist on Mars. This has been confirmed by the series creator J. Michael Straczynski as a reference made by the episode writer Larry DiTillio to John Carter of Mars.

Flash Gordon, Buck Rogers film serials of the 1930s

The Star Wars films owe debts and offer nods to Burroughs' Barsoom novels.
A Princess of Mars (1912)
The Gods of Mars (1914)
The Warlord of Mars (1918)
Thuvia, Maid of Mars (1920)
The Chessmen of Mars (1922)
The Master Mind of Mars (1928)
A Fighting Man of Mars (1931)
Swords of Mars (1936)
Synthetic Men of Mars (1940)
Llana of Gathol (1948)
John Carter of Mars (1964)
MYSTERY BOOKS
SHERLOCK HOLMES
By Sir Arthur ConanDoyle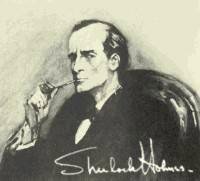 A Study in Scarlet (published 1887, in Beeton's Christmas Annual)
The Sign of the Four (published 1890, Lippincott's Monthly Magazine)
The Hound of the Baskervilles (serialised 1901–1902 in The Strand)
The Valley of Fear (serialised 1914–1915 in The Strand)

The Adventures of Sherlock Holmes (contains stories published 1891–1892 in The Strand)
The Memoirs of Sherlock Holmes (contains stories published 1892–1893 in The Strand as further episodes of the Adventures)
The Return of Sherlock Holmes (contains stories published 1903–1904 in The Strand)
His Last Bow: Some Later Reminiscences of Sherlock Holmes (contains stories published 1908–1917)
The Case-Book of Sherlock Holmes (contains stories published 1921–1927)
LITERATURE
Count of Monte Cristo by Alexandre Dumas
Leather Stocking Tales
by James Fenimore Cooper
The Leatherstocking Tales is a series of novels by American writer James Fenimore Cooper, each featuring the main hero Natty Bumppo, known by European settlers as "Leatherstocking," 'The Pathfinder", and "the trapper" and by the Native Americans as "Deerslayer," "La Longue Carabine" and "Hawkeye".

The Deerslayer
The Pathfinder
The Last of the Mohicans
The Pioneers
The Pairie
ANDREW LANG FAIRY BOOKS
Andrew Lang's Fairy Books--also known as Andrew Lang's "Coloured" Fairy Books or Andrew Lang's Fairy Books of Many Colors--are a series of twelve collections of fairy tales, published between 1889 and 1910. Each volume is distinguished by its own color. In all, 437 tales from a broad range of cultures and countries are presented. Illustrated by Henry J. Ford.
The Blue Fairy Book (1889)
The Red Fairy Book (1890)
The Green Fairy Book (1892)
The Yellow Fairy Book (1894)
The Pink Fairy Book (1897)
The Grey Fairy Book (1900)
The Violet Fairy Book (1901)
The Crimson Fairy Book (1903)
The Brown Fairy Book (1904)
The Orange Fairy Book (1906)
The Olive Fairy Book (1907)
The Lilac Fairy Book (1910)
MORE SCI-FI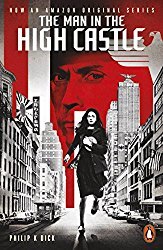 Philip K. Dick
Dick explored sociological, political and metaphysical themes in novels dominated by monopolistic corporations, authoritarian governments, and altered states. In his later works Dick's thematic focus strongly reflected his personal interest in metaphysics and theology. He often drew upon his own life experiences in addressing the nature of drug abuse, paranoia, schizophrenia, and transcendental experiences in novels such as A Scanner Darkly and VALIS. In addition to 44 published novels, Dick wrote approximately 121 short stories, most of which appeared in science fiction magazines during his lifetime. Although Dick spent most of his career as a writer in near-poverty, eleven popular films based on his works have been produced, including Blade Runner, Total Recall, A Scanner Darkly, Minority Report, Paycheck, Next, Screamers, The Adjustment Bureau and Impostor.
Beyond Lies the Wub
Beyond the Door
The Crystal Crypt
The Defenders
The Eyes Have It
The Gun
The Hanging Stranger
Mr. Spaceship
Piper in the Woods
Second Variety
The Skull
Tony and the Beetles
The Variable Man
Other Fairy Books and Books of Legends!

A Wonder Book by Nathanile Hawthorne
Twice Told Tales by Nathaniel Hawthorne
A Book of New England Legends by Samuel Adams Drake
Occult and Psychology Books
Alchemy and the Alchemists by Reubon Swiinburne Clymer
Analytical Psychology by Carl Gustav Jung
The Theory of Psychoanalysis by Carl Gustav Jung
Alchemy of Happiness by Abu Hamid
The Expression of Emotions in Man and Animals by Charles Darwin
The Life and Works of Mencius by James Legge
CLASSIC ILLUSTRATED BOOKS
Masterpieces From the Work of Gustov Dore by Edmund Ollier
Edward Buttoneye and His Adventures by Cyril and Hilda Austin
The Merry Adventures of Robin Hood illustrated by Howard Pyle
Kidnaped by Robert Louis Stevenson Illustrated by Howard Pyle
The Merry Adventures of Robin Hood by Howard Pyle
Little Folks by Arthur Rackham
Fairy Tales by Hans Christian Anderson Illustrated by Arthur Rackham
Mysterious Island by Jules Verne Illustrated by N.C. Wyeth
Kidnaped by Robert Louis Stevenson illustrated by N.C. Wyeth
Westward Ho! by Charles Kingsley Illustrated by N.C.Wyeth
HISTORY BOOKS
The Viking Age by Paul Belloni Du Chailu
Nikola Tesla,Imagination and the Man Who Invented the 20th Century by Sean Patrick
Flip and Scan eBook Cards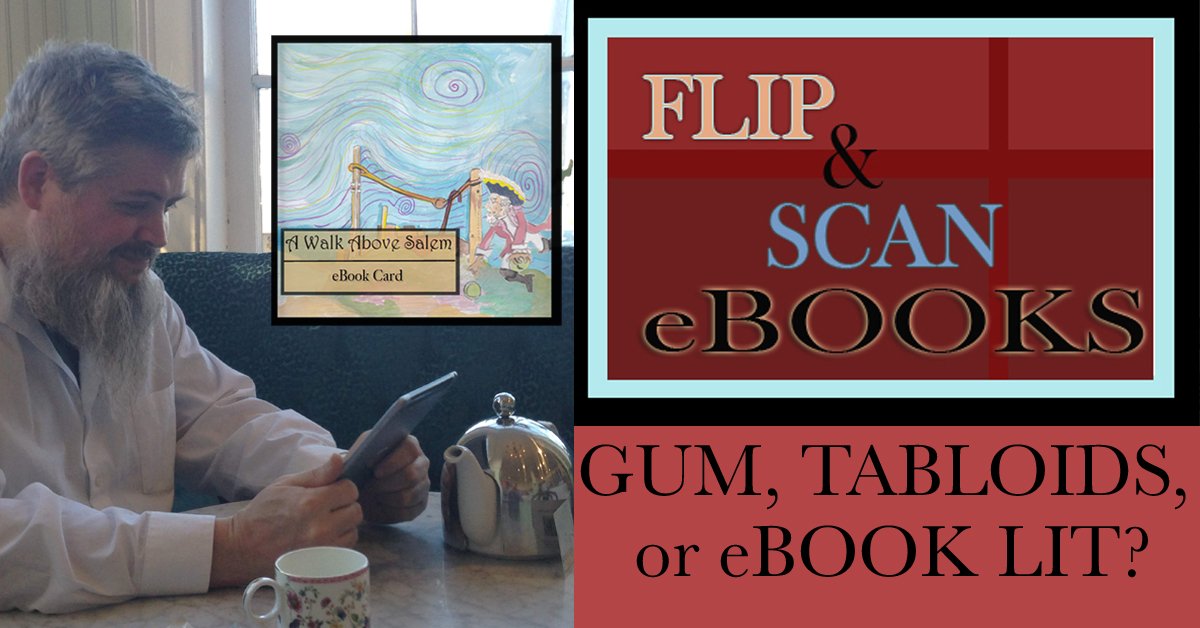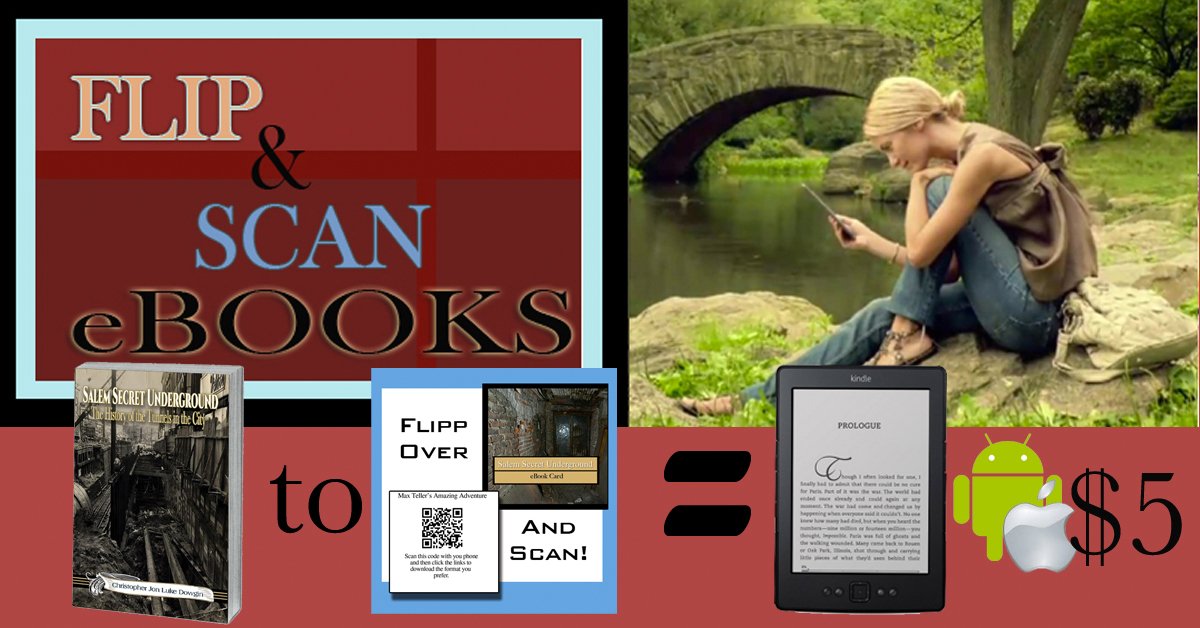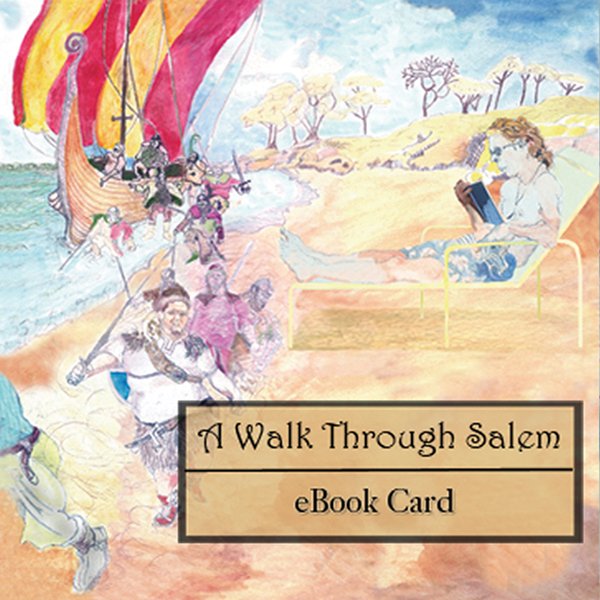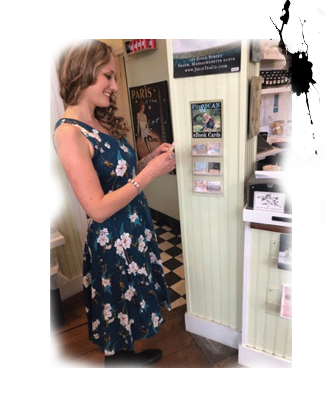 Easy as 1, 2, 3!
Customers Flip, Scan, Read!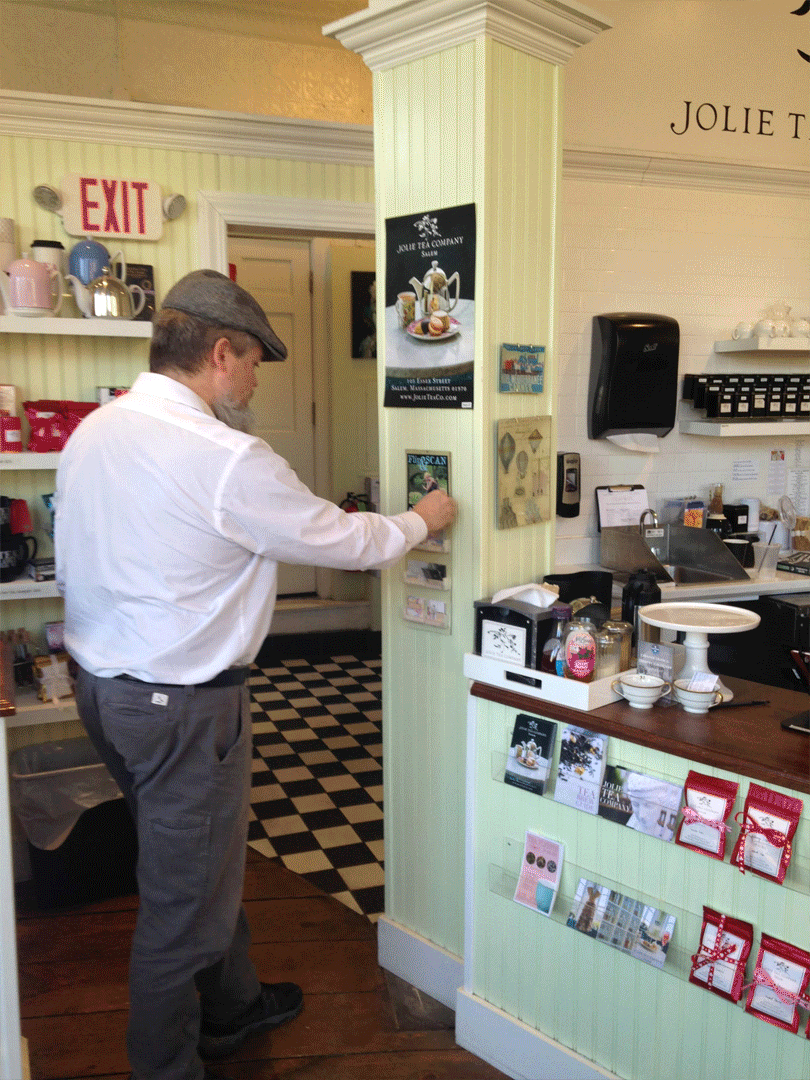 Are you an author looking for distribution?
Contact us today!