A Return to Classic Illustrative Narrative of the 1940's and Beyond
A Sci-Fi, Fantasy, Mystery, Erotic, and Horror Fiction, Quarterly
Subscribe today to the best and newest illustrated narrative that gets delivered straight to your inbox 4 times a year. Arkham:Tales from the Flipside emagazine delivers truly amazing tales that will entertain and delight the reader. Arkham offers serials and one-offs from the best illustrators and writers of sci-fi, mystery, fantasy, horror, and erotica. We are proud to continue the traditions created by Roald Dahl, Edgar Rice Burroughs, Harlan Ellison, Philip K. Dick, Alaxandre Dumas, Charles Dickens, Stephen King, Ray Bradbury, and many more! We base our emagazine on the Yellow Book, Harper's Monthly, Scribners, Amazing Stories, Fantastic Adventures, Weird Tales, Astounding Science Fiction, and Galaxy Science Fiction.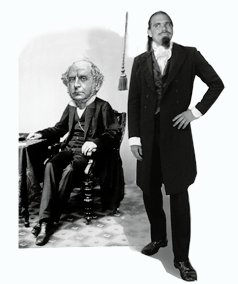 The Sinclair Narratives
The tales of Prince Henry Sinclair; an immortal who sailed to Salem, Ma in 1398 in search of the long lost Vinland to hide the treasures of the Templars he was entrusted with. Follow Sinclair through his adventures in time as he encounters famous people from history, the most powerful vampires, a man who owns a time machine who is behind the greatest conspiracies America has ever faced, and many of the quirky characters who make up the City of the Witches. Set in the town Lovecraft had named Arkham we will go though its tunnels, into its secret museums, hear tales about the grail, and learn about the greatest intrigues that shaped our young nation. Follow the Sinclair Narratives to see how he keeps one step ahead of everyone from here to eternity....
Read Arkham:Tales from the Flipside for more tales like this. Subscribe Today!
Arkham's Monthly OTR Choices
Listen to tales from other worlds, of murder, filled with suspense, and full of imagination!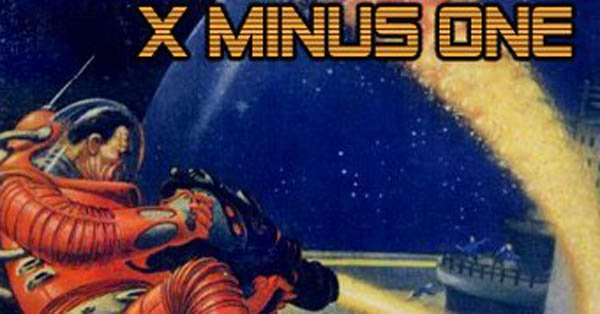 Countdown for blastoff... X minus five, four, three, two, X minus one... Fire! [Rocket launch SFX] From the far horizons of the unknown come transcribed tales of new dimensions in time and space. These are stories of the future; adventures in which you'll live in a million could-be years on a thousand may-be worlds. The National Broadcasting Company, in cooperation with Street and Smith, publishers of Astounding Science Fiction presents... X Minus One.
Wikipedia Entry for x Minus One

Philip K. Dick: The Defenders
Isaac Asimov: Nightfall
Robert A. Heinlein: Requiem
Ray Bradbury: Marionettes Inc
(Scroll down and hit play, it will be qued up.)