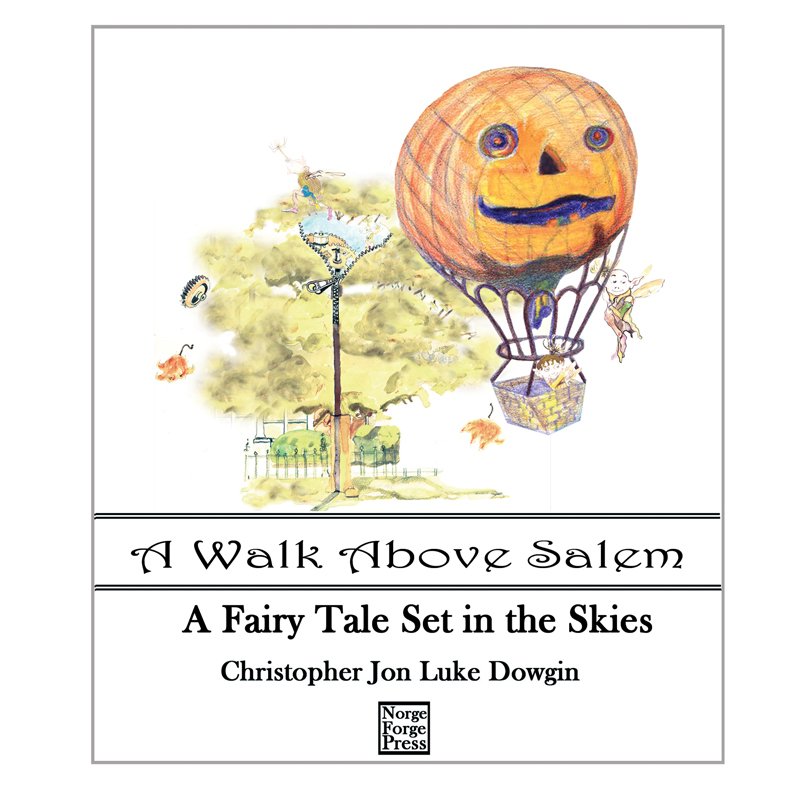 This month we offer a great deal on 2 books in the Salem Trilogy. Get "A Walk Under Salem" and "A Walk Above Salem" at 55% off the cover price when you order 10 or more of each! The classic series for anyone who is still young at heart that invites you through the Unzipping Tree to see the magical whimsical side of life where you are the main character. Order them now!
Also we have a deal on the wonderfully warped poetry of a truly eclectic mind who straddled
the Beat Generation and the Hippies of San Francisco. A mind that was experienced alongside Janis Joplin, The Grateful Dead, and the real deal players of Haight-Ashbury. A boy who escaped the mean street of Lynn and heard the calling of the wild west and returned a mystic in his later life. So check out "Poems and Songs" by Will Pirone. Now on tour with Sweet Pie the naked boogie woogie piano player playing to thousands across the country! When in Quartzsite, Arizona check out Sweet Pie's bookstore!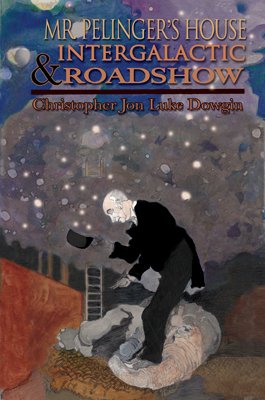 Coming this summer we have the adventure "Mr. Pelinger's House & Intergalactic Roadshow". The Foster siblings have been staring at the abandoned captain's house for years now. Captain Pelinger stepped into his house a 100 years ago and no one has seen him leave. His house has fallen into disrepair and seems ready to fall down. One day as the siblings were passing, the door was open! Would you walk in ? Of course you would!
"Mr. Pelinger's House & Intergalactic Roadshow" is what happens when you mix "The Cat in the Hat" and "Jumanji" in the blender and come out with an apricot mango smoothie... A journey through a house filled with wormholes, elephants, a roller coaster and an intergalactic roadshow that is ran by Sitting Bull and General Custer. There was accident with one of the wormholes, Mr. Pelinger grabbed the General accidental instead of Buffalo Bill. In his defense, they do look alike. So follow the process of this classic as its is being illustrated on Chris Dowgin's blog, An Illustrator from a Quirky Little Town Called Salem!
Check out all of the great books at www.salemhousebooks.com!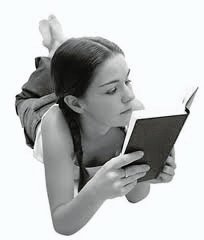 Arkham: Tales from the Flipside

This season's edition features 3 great illustrated stories from Dan Anthony Maurno, Cory McNeil, and Chris Dowgin. Stories about; 3 law students planning the perfect murder that gets foiled by the drink of the week, a Southie Mob that gets a hold of a time machine and runs illegal immigrants through time and space, and the latest installment of the Sinclair Narratives.
The Sinclair Narratives follows the journey of everyone's favorite immortal who landed in Salem MA in 1398 with a band of merry Vikings. Follow his adventures throughout the ages filled with vampires, lost religious artifacts, secret societies, death, and mayhem. Plus lots of humor as Henry Sinclair passes the years with his favorite reincarnated cabby, the Anti-Chris, and Lazarus Long, with the short memory.
Subscribe for a years subscription of 4 issues sent to your doorstep or e-mail quarterly! Plus don't forget back issues are available too.

Next month we feature a story from Wolverine artist and Heavy Metal favorite, Matt Maguire. Another apocalyptic journey through the wasteland. A father and daughter journey.
Free Stuff!
This months free ebook is the animated version of "A Walk Above Salem". This is the last installment of the Salem Trilogy. Follow Mr. Zac through the Unzipping Tree once more to ride in the Caddy Balloon to witness the war of the sexes, The Salem Boy's Fraternity versus the Mack Industrial School for Girls. The weapons of choice; peashooters and Nerf Guns.
Also check out this months free blast from the past! X-minus one! This was the premiere radio show that featured works from Philip K. Dick, Isaac Asimov, and Robert Heinlein.
Last but not least, check out all of these wonderful free ebooks! Classics and forgotten favorites! The complete Andrew Lang Fairy Books, and The complete John Carter of Mars series. Plus wonderful children classics illustrated by Howard Pyle, John Teniel, and N.C. Wyeth. Books like Alice in Wonderland, Treasure Island, King Arthur and his Knights, and Kidnapped. American classics like Last of the Mohicans. European favorites like The Count of Monte Cristo.
News

Salem House Press and Norge Forge Press will be at The Hawthorne Hotel Author Event on February 19th from 5PM to 9PM. Come check out our great books and meet some of our authors.
Salem House Press author Will Pirone will be playing to a sold out audience in Quartzsite Arizona during the Gem Show with Sweet Pie! Old Willie Boy will be tearing up the place with his harmonica alongside Pie's naked boogie woogie.
Matthew Fraser is holding informal get togethers promoting the Salem Time Bank. Salem House Press author is bettering communities by pushing this great asset. Check out his book "Ideas for America".
Blogs
Check out some of the great blogs from Salem House Press! Blogs about rocket ships, Star Wars, and everything flying! Or check out this blog about all of the cool and strange places in America. Hotel rooms in caves, streets filled with houses decorated by toys, strange mansions, and wonderful castles, you never know what is in America until you read this blog. If you want to go underground, how about a blog about smuggling tunnels and the corruption of our founding fathers? You want to know more about our authors, read their blogs. Check them out below.
Tyler~ The Boy Who's Always on the move: The strange and wonderful in America.

Max Teller's Adventures~ Rocket Ships, Hot Air Balloons, Star Wars, and More!

Salem Secret Underground~The History of the Tunnels in the City: Tunnels and Corruption Around the world!

Chris Dowgin~ An Illustrator from A Quirky Town Called Salem: A collection of great works from famous illustrators and the latest from Chris Dowgin.

Mr. Zac's World: Tales from the wacky guide of the Salem Trilogy. Bringing you into the magical whimsical side of Salem!